One Seed Makes the Whole Earth Green <3>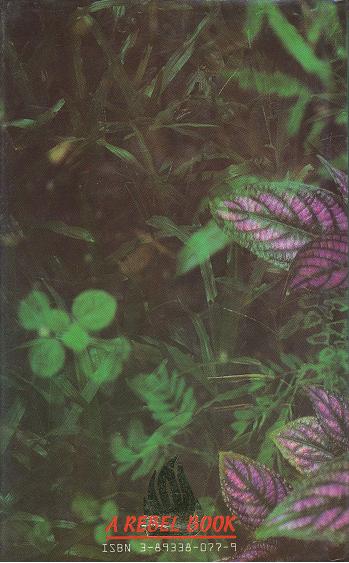 「One Seed Makes the Whole Earth Green」 <3>
talks on Zen by Osho 4 talks given live   Jan. 1989  Pune, India
★★★★★
Osho最後のZENシリーズ目次 
1)Religions don't have any reason to exist in the world. Yes, religiousness is a totally different affair. One can be religious without belonging to a religion. In fact, those who belong to any religion cannot be religious. They can be Christian, they can be Jewish, they can be Hindu, they can be Buddhist, but not religious.
If you want to be religious, you have to stand on your own feet and look withinwards.
God is nowhere outside. There is no person like God in existence. Inside you will find an eternity of consciousness. That is the only divineness, that is the only godliness -- but there is no God.
To experience the godliness in your being will bring a great transformation, a metamorphosis. You will become a new man, with compassion, with love, with understanding, with intelligence, without any fear of death, because you know your eternity, because you know your very center.  P22
2)A little biographical note before I talk about the sutras Maneesha has brought. These sutras belong to the world of Zen. To me, Zen is the only authentic religiousness. It has nothing to do with Buddhism, it has nothing to do with Taoism. In fact it is a rebellion against the traditions of Buddhism and of Taoism. But it has carried the essential message of Buddha. It has discarded all that was mere commentary. It has cut all rubbish out of the way. It is the very essence of Buddha's experience -- and that is also the experience of Lao Tzu, of Tao.
Zen is paving the path for the future humanity of one religiousness.
Zen is the only authentic gold that has come out of the whole past of humanity.
My love for it is not in vain.
I am trying to help you understand Zen for a particular purpose -- because you are going to be the new man, you are going to create a new humanity, a new world, which essentially is growing towards buddhahood.
The buddha is nothing to do with Gautam the Buddha; the buddha is your very nature. It means, the awakening. You are unconscious. Deep underneath your unconsciousness there is hidden a flame of awareness, alertness. That flame is buddha-dharma, that is your very nature. You don't have to go anywhere to find it, you have to go inwards. No church, no organization, no religion... just a quality of religiousness.
And what is the quality of religiousness? The quality of religiousness is to be centered in your witnessing being. Out of that witnessing a great awareness arises in you; the spring comes to your life and thousands of flowers of compassion, of love, of blissfulness. All around the fragrance of the ultimate surrounds you. p11
3)Except the whole earth becomes filled with this festival of being a buddha, there is no hope for man.
But I trust in the intelligence of existence. You simply spread the fragrance. It will become a wildfire around the earth.
One single seed can make the whole earth green. p134
to be continued
2021/04/09 05)進の巻 | 固定リンク | 0
Tweet